Two Melbourne Convention Bureau (MCB) partners have launched exciting new and reimagined event spaces and menus providing more unique offerings for business event planners.
Showtime Event Group launch The Pavilion
On 25th September, Showtime Event Group (SEG) launch The Pavilion - an exciting new alfresco event space in the heart of the bustling South Wharf precinct.
Built on a purpose-built lawn in front of Showtime Event Centre, it measures an expansive 15x15 metres and boasts a dedicated bar and impressive grand marquee structure that seamlessly blends elegance and functionality.
Alfresco event spaces in Melbourne, you may ask?
In acknowledgment of Melbourne's unpredictable weather patterns, The Pavilion's thoughtful design extends to providing a solution for any climatic challenge, making it an all-weather offering.
Transparent glass panels can be swiftly installed in the event of rain or wind, ensuring business events can proceed seamlessly while safeguarding the stunning Yarra River and city views that define The Pavilion experience.
This adaptability sets The Pavilion apart as a truly versatile event space. The Pavilion can be used as a standalone breakout or venue space, supported by the infrastructure within Showtime Events Centre.
Check out these renders for what to expect when The Pavilion launches.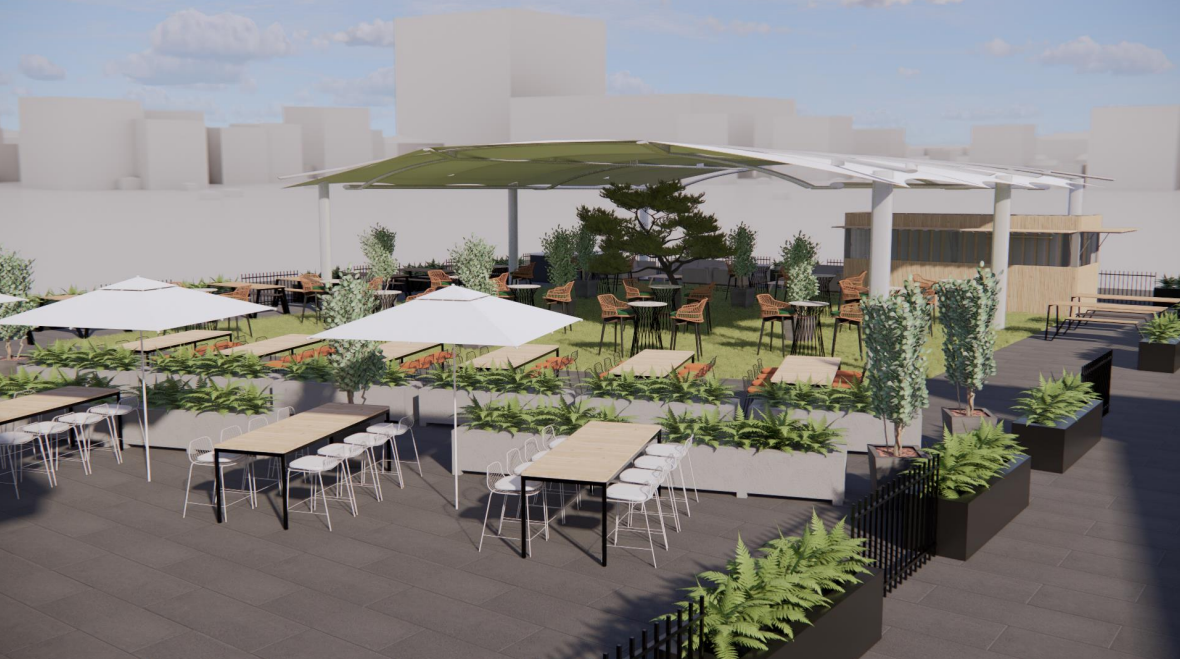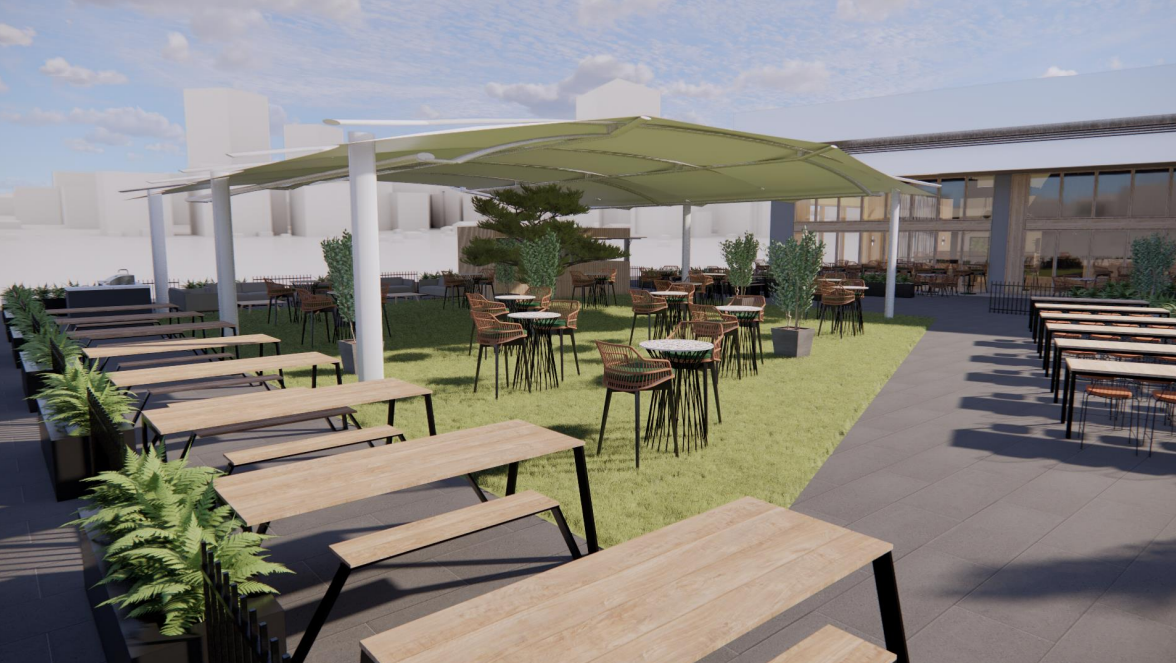 Find out more about SEG's Showtime Event Centre and The Pavilion
New menus to elevate your next business event
Showtime Event Group has recently unveiled delicious new menu offerings across all nine Melbourne venues. These thoughtfully curated menus are guaranteed to elevate the dining experience of your delegates to new heights at corporate functions, conferences and gala events.
Guided by their visionary Executive Chef, Ryan McVeigh, the culinary team embarked on a huge amount of research to delve into their client's evolving preferences and explore the latest trends shaping the industry.
The heart and soul of Showtime Event Group's new menus stem from the rich tapestry of the culinary team's cultural heritage. Drawing upon their diverse experiences and nationalities, the chefs crafted menus that pay homage to the kaleidoscope of flavours that define the Melbourne dining experience. Native ingredients have also been incorporated, such as their delicious new saltbush lamb backstrap with warrigal greens cream, eucalyptus smoked potato and native herbs.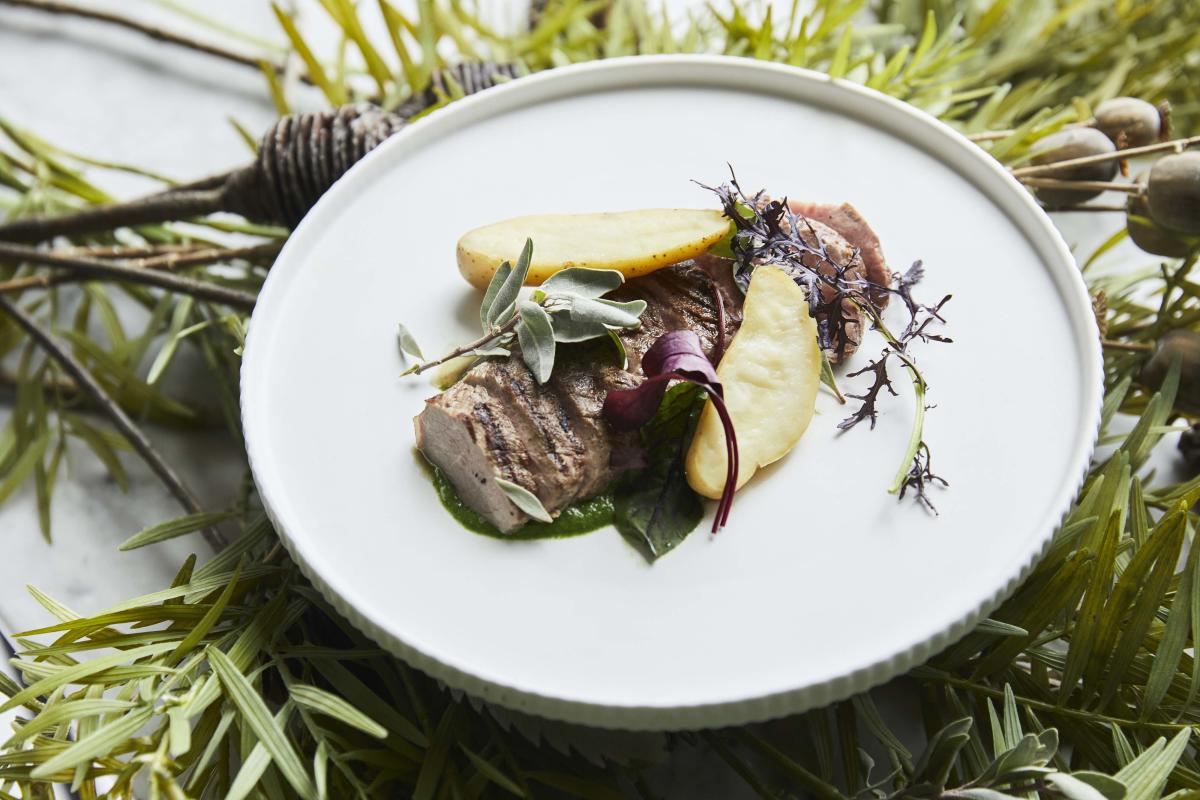 Image: Showtime Event Group's delicious new menu to elevate your next business event.
Expect fun food stations that unleash creativity and interactivity, such as DIY Mac and Cheese and Greek street food. A bounty of produce that celebrates local suppliers and quality ingredients. And a variety of seated menus that range from simple to gastronomic, depending on the type of event and your budget.
The saltbush lamb backstrap, warrigal greens cream, eucalyptus smoked potato, native herbs features native ingredients – worth mentioning.
Check out Showtime Events Group's new menus.
MCG Events launch reimagined event spaces
Ahead of this year's AFL season, MCG Events launched four reimagined event spaces that are proving to be a hit with business event planners. Here's a summary of what you can expect…
The refit of the AFL Dining Room is a big hit
The largest space in the Shane Warne stand, with a capacity of 400 for a seated gala, this unique room overlooks the MCG hallowed turf and the Melbourne Olympic Park precinct.
As part of the refurbishment, custom food stations were created to hero live carving under brass heat lamps, and the impressive chocolate fountain and gelato cart which regularly feature in the room. This has made the AFL Dining Room a popular choice for corporate events celebrating with the MCG's signature 'Festive Feast' at the end of the year.

Tom Wills Brasserie brings a French bistro menu
From 'function' room to sophisticated dining, Tom Wills Brasserie was transformed to provide a premium dining space in the southernmost stand of the MCG. The fit out included custom bench and booth seating, gold highlights throughout, and a soft pastille palate in the furniture and fittings.
A classic French bistro menu was introduced for seated events of up to 80 guests, featuring dishes that included their chefs take on Coq au vin, a steak frites, cheese souffle and Paris Brest.
Break away from a traditional boardroom
Inspired to create an inner suburb pub feel, the Legends Room includes a new bar and dining area – with the bar as the centrepiece of the space oozing contemporary sophistication.
Long bench seating, high tables and stools set a creative workshop vibe for meetings that break away from the traditional boardroom, with their menu offering fresh, light and vibrant to fuel conference attendees.

Progressive dining at the Ponsford Lounge
Formerly a dark and gloomy bar to service overflow from Level 2 and 4 of the Ponsford Stand, the Ponsord Lounge was unutilised as an event space. The new result is a 100-seat dining space and bar, with a reception area for the levels corporate suites.
During AFL season, the match day offering features a modern Asian menu pregame. Outside of game days, the dining space is now utilised as a creative break out area for conferencing in the Harrison Room one level down, as well as a stop off on the MCG's Progressive Dining concept – where guests get to experience more of the G' across three courses.

Ask the Melbourne Convention Bureau for free assistance
The MCB team are on hand to advise on ideal venues and event suppliers to deliver a successful conference, meeting, incentive reward trip or gala event. Get in touch.