Wednesday nights in Melbourne are set to warm up as the Winter Night Market returns to the iconic Queen Victoria Market every Wednesday from 6 June to 29 August 2018.
Creating the perfect mid-week escape from the chill, this year's Winter Night Market will gather more than 30 global street food and drink stalls, 50 specialty and artisan stores, plus a weekly programme of quirky entertainers and some of Melbourne's best live music performers.
Visitors can celebrate the alluring sensory theatre of winter as the market comes alive during Melbourne's cooler months: cosy-up around crackling open fires and enjoy warming winter drinks or tuck into street eats that nourish the soul.
Market-goers will be warmed from the inside out with a wide variety of delicious food offerings from returning favourites and a mouth-watering line-up of Winter Night Market newcomers.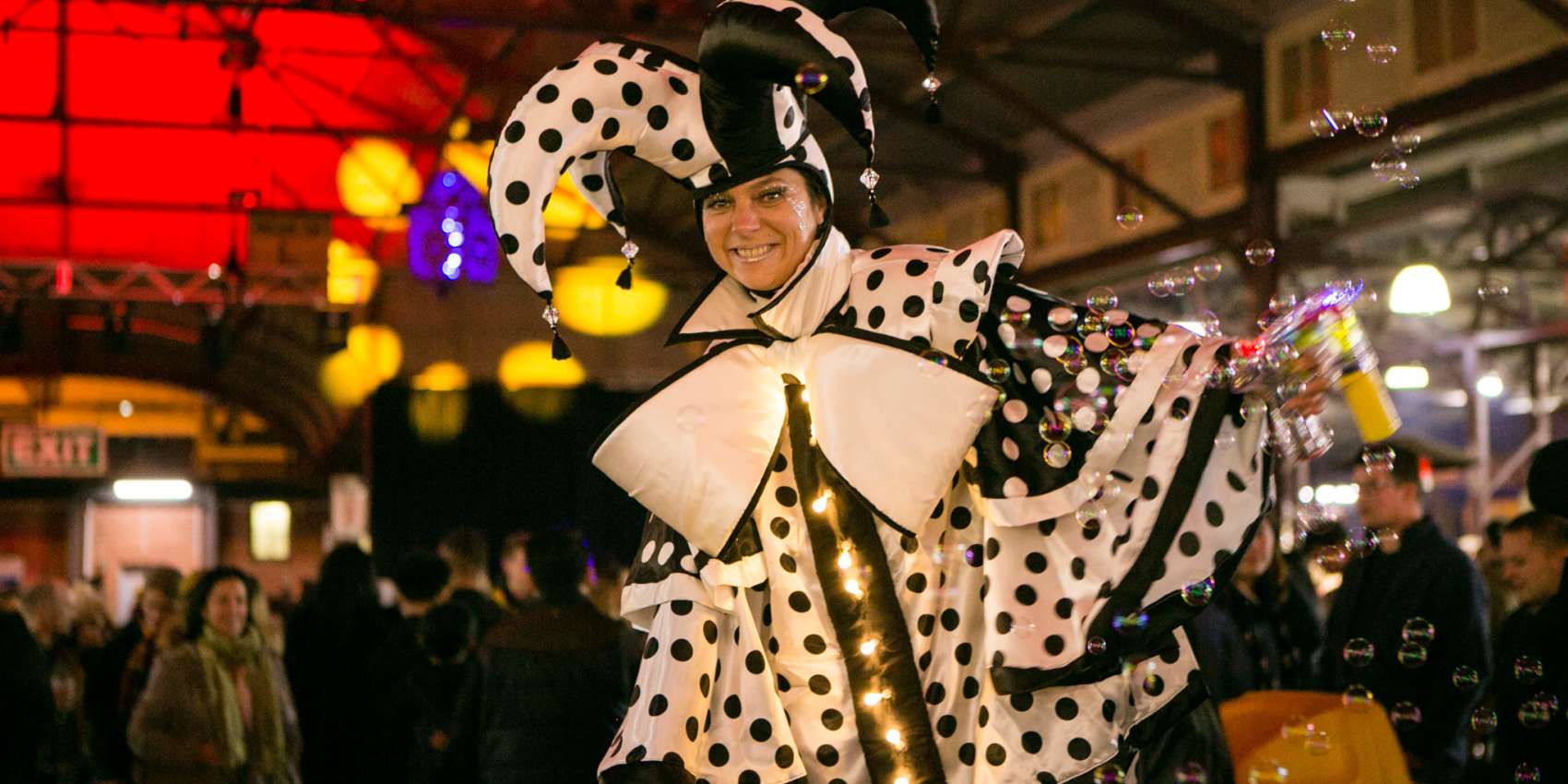 Queen Victoria Night Market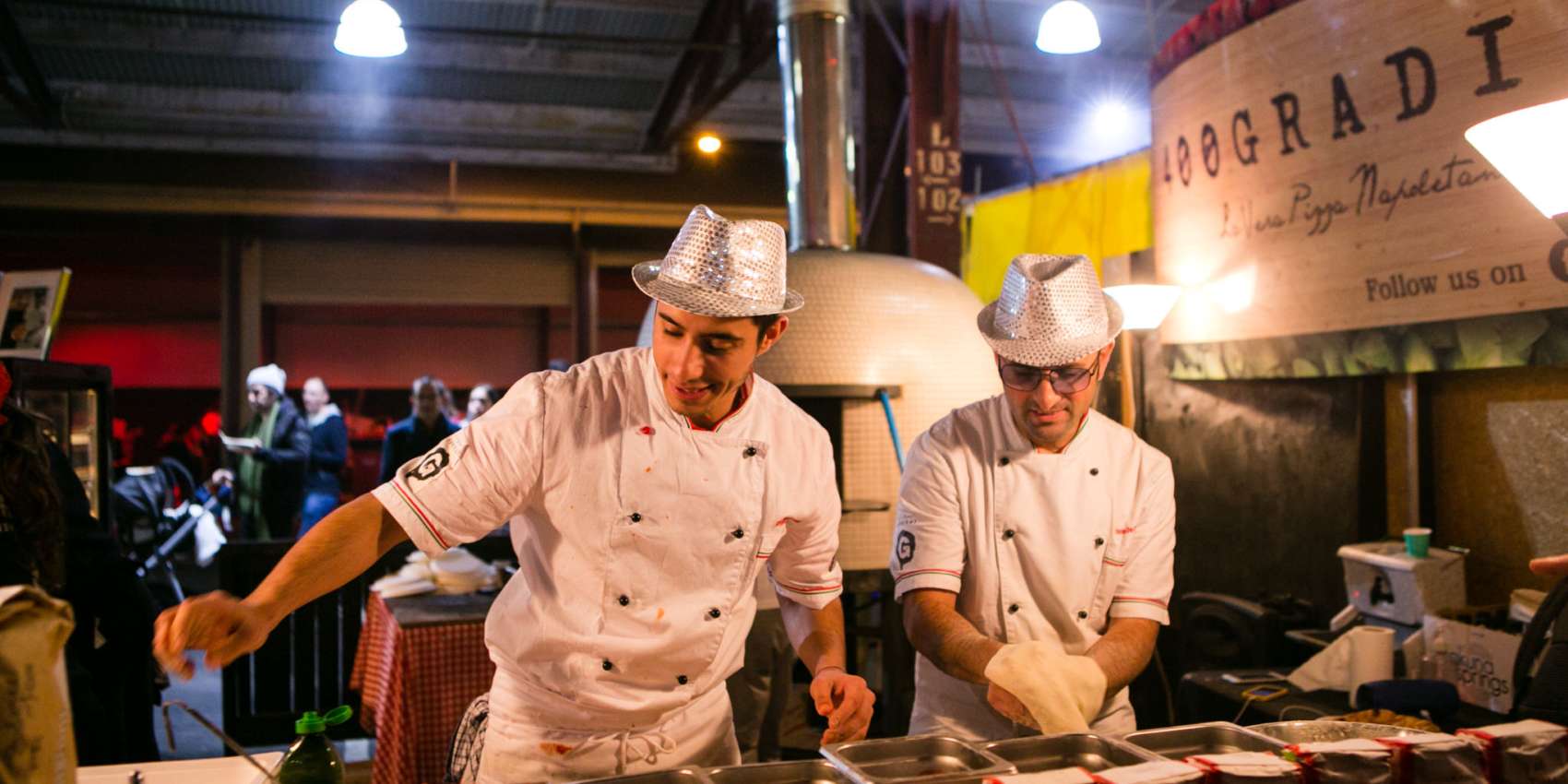 Queen Victoria Night Market
Queen Victoria Night Market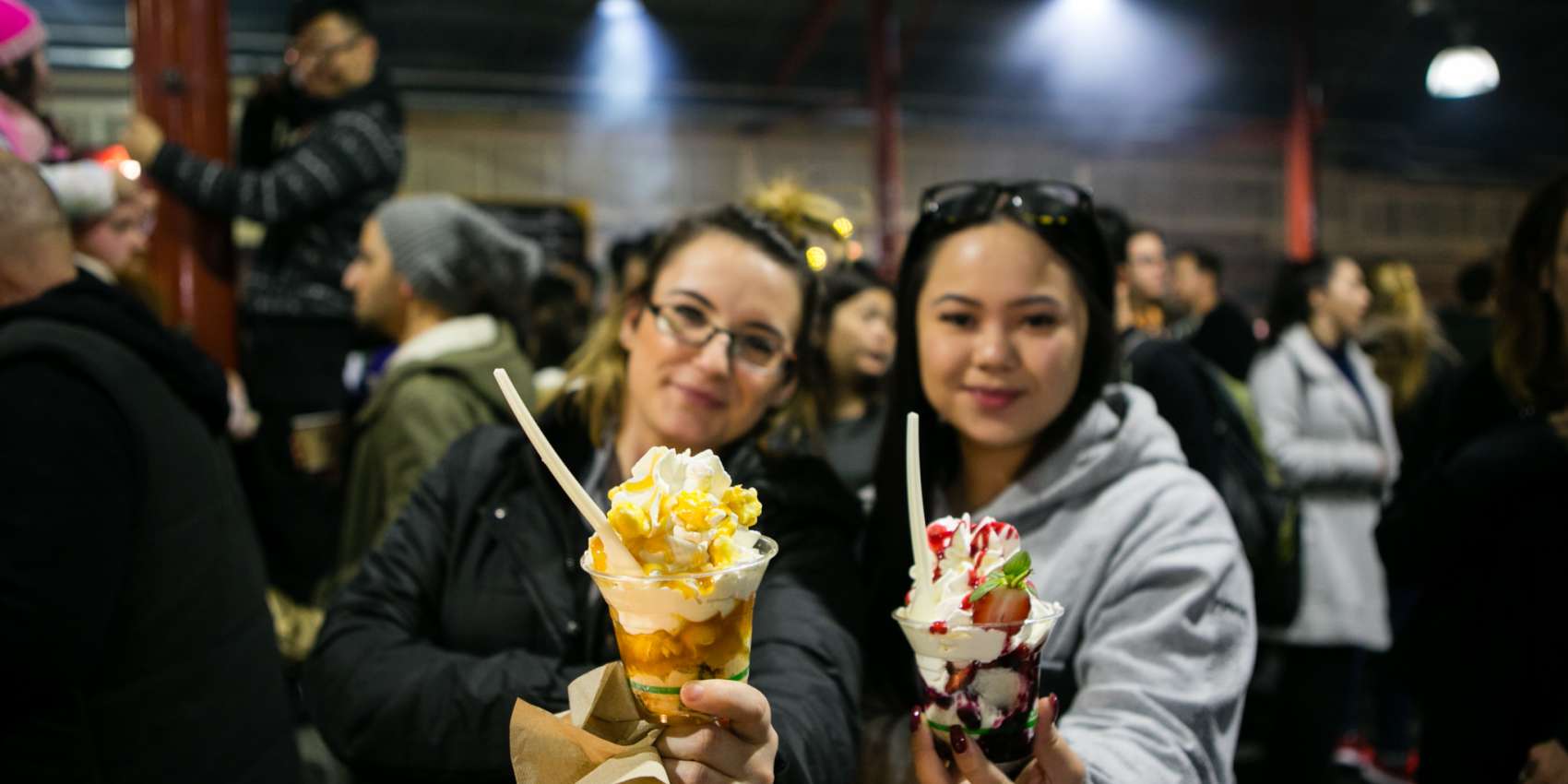 Queen Victoria Night Market
Old favourites will include churro bowls with oozy hazelnut sauce and vanilla ice-cream from Churro Kitchen, fresh pasta straight from the parmesan wheel of That's Amore, and international award-winning paella from Simply Spanish.
New to the Winter Night Market are vegetarian and vegan specialists, Just Falafs and African-style fish and chips by Tribal Tastes Whole Foods. This season's unmissable food trader is Beato te Panigaccio, direct from Cinque Terre, who will be serving up traditional Italian loaded flatbread.
To wash it all down, visitors can get their hands on the very best of Victoria's brews and beverages with an exciting new Melbourne craft brewery on deck for winter (details to be announced soon). Mitchelton Winery will return to showcase their range of wines, and for those after something to warm the belly, spiced mulled wine favourites ReWine are back, as is the hot apple cider from Coldstream Brewery.
New in 2018, The Book Nook is a dedicated space for book lovers to explore new and pre-loved titles, second-hand records and to mix and mingle with Victorian-based authors. Plus, there will be a huge range of artisan stallholders, including local designers and jewellers.
Wednesday nights in Melbourne are set to heat up with the 13-week season kicking off on 6 June 2018.
Fast Facts: Winter Night Market
When: Every Wednesday from 6 June to 29 August 2018
Time: 5:00pm–10:00pm
Where: Queen Victoria Market 
Parking: $15 event parking from 4.30pm–11pm
For more information visit thenightmarket.com.au