The world's tastiest game of hide and seek returns, from 21 May to 1 September 2019.
Established in 2014, each season Truffle Melbourne's winter events program attracts thousands of dedicated foodies and the simply curious to its program of over 50 events. The free festival weekend at Queen Victoria Market on 22 and 23 June is now the largest truffle celebration outside Europe. Affordable truffle tastes and a great entertainment program last year attracted 40,000 to the Market - it's not to be missed!
The festival program runs all through the winter fresh truffle season and includes regional truffle hunts every weekend - with more than 50 truffle hunt and taste experiences to choose from.
The Truffle Melbourne's Dining Program features different cuisines with exquisite truffle dishes and feasts catering for every taste and budget. Truffle Melbourne partners with restaurants across Melbourne and regional Victoria to showcase the truffle right through winter.
Date: 21 May - 01 Sep 2019
Address: Various Locations, Melbourne, Victoria, 3000
Learn more: https://trufflemelbourne.com/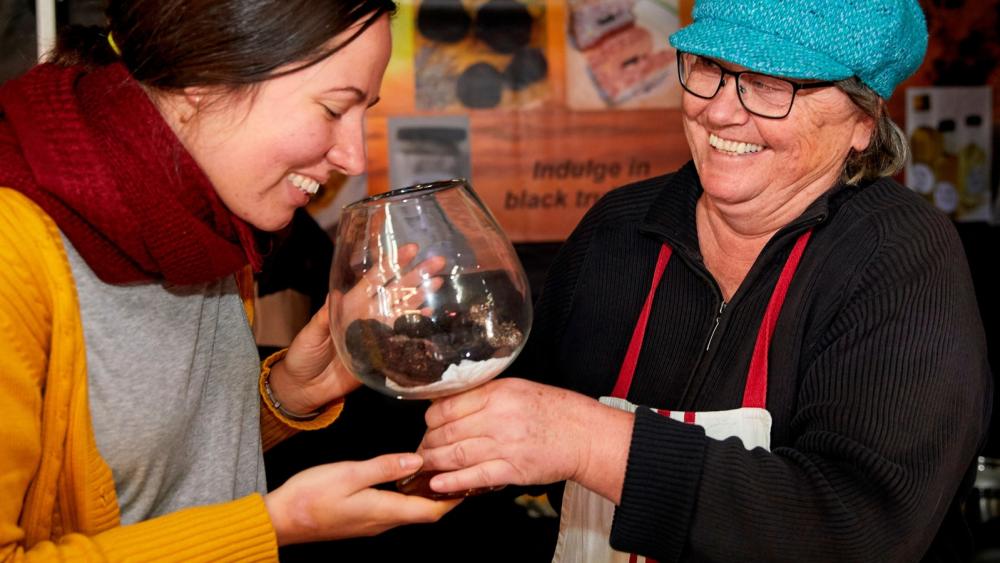 Content: Melbourne Truffle Festival