Parks Victoria has announced the commencement of a new garden tour experience, catering to those with limited mobility for the Dandenong Ranges Botanic Gardens.
Starting this month, a new open-air electric vehicle seating up to 13 people is available for those wishing to tour the Dandenong Ranges Botanic Gardens.
This new shuttle service offers a significant expansion of year-round services, allowing the 190,000 annual visitors to experience guided excursions of the gardens and learn more about the unique setting.
District Manager for Parks Victoria Victoria Purdue said that this new service was a unique and valuable way of experiencing the gardens.
"Parks Victoria's new Garden Tour people mover at the Dandenong Ranges Botanic Garden will provide a valuable experience and unique service to garden visitors," Ms Purdue said.
"It will allow people with limited mobility to enjoy and explore the wider garden environment, including parts of the garden they may not otherwise see. It can also provide a unique experience and overview of the property for time-limited visitors."
The 100 acres of Victoria's cool-climate botanic garden are host to a significant variety of plant species, with visitors enjoying a blend of coloured blooms of rhododendrons, azaleas, camellias, cherries and daffodils.
The service is similar to popular attractions in the Royal Botanic Gardens Victoria.
Garden Tour tickets are available from the Dandenong Ranges Botanic Garden Gift Shop or can be pre-booked by contacting the Gift Shop staff on (03) 8427 2087 (10am-4:30pm daily).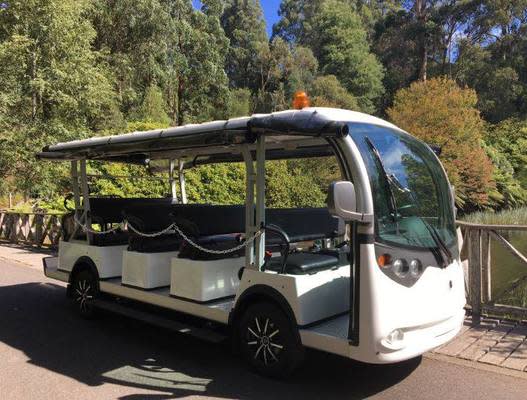 Content: rangestrader.mailcommunity.com.au