The District Docklands food offering continues to expand with a range of new dining options now available including Jon Smith Subs and Ma La Tang.
These new eateries add to the already large variety of dining choices to select from. From white clothed restaurants to Asian hawker style food to late night favourites, there's something to suit every taste.
8 Street – Asian hawker style offering with 9 outlets
8 Street Docklands is an Asian hawkers market style street food precinct at The District Docklands. In true hawker market style, 8 Street foodies are compact and provide takeaway food as well as dine-in options. The 8 Street Bar offers a large range of Asian and international beer, cider, Japanese sake, Korean saju, and Australian local wine.

8 Street Docklands current features the below 9 foodies
Ma La Tang - A Szechuan dish, filled with a variety of meat and vegetables served in a spicy soup. - NEW (pictured below)
Non La - Vietnamese featuring pork chop, spring rolls, noodle salad and more!
Bing Bing 8 - Chinese pancake stuffed with goodies, wrapped and folded in a hot round griddle.
Yummy Dockland - Authentic Cantonese cuisine famous for its mild, fresh and natural flavours.
Pok Pok Junior - Thai food from coconut curry to Tom yum soup.
North East China Family - The soft, doughy parcels of goodness, these dumplings are to die for!
Happy Lemon - Fluffy, golden egg waffles and bubble tea.
GJ's Grill - The authentic taste of Filipino food!
Shonan Kamakura - Japanese street food including donduri, udon, ramen, curry and fresh sushi rolls.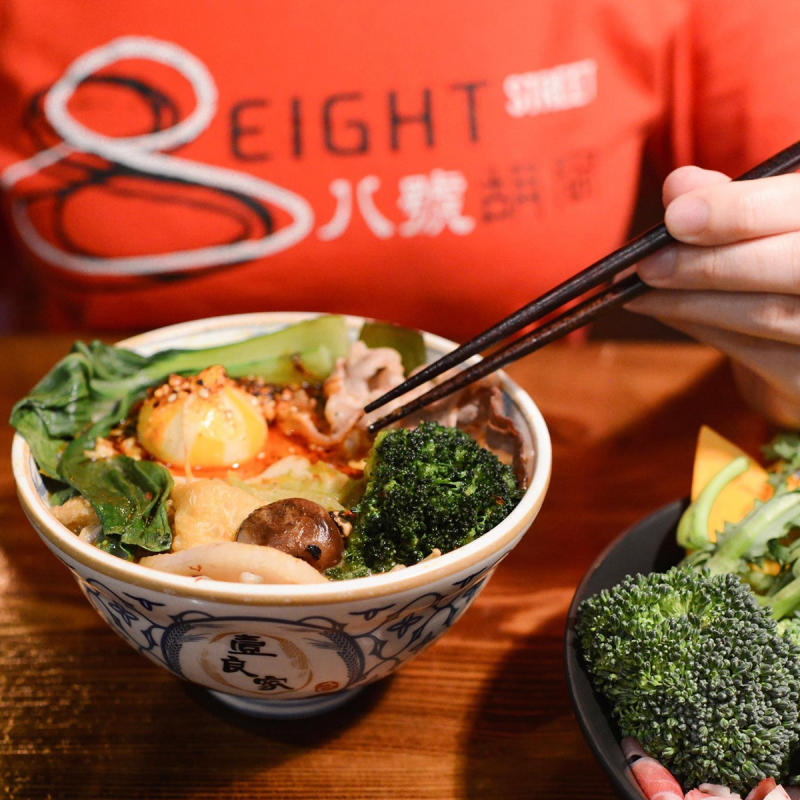 Jon Smith Subs - NEW
Their first sandwich franchise in Australia is open at The District Docklands! All the ingredients are freshly prepared. Nothing is cooked from frozen! Whether you're grabbing a quick bite for lunch, or takeaway for dinner, Jon Smith Subs will be a household name before you know it!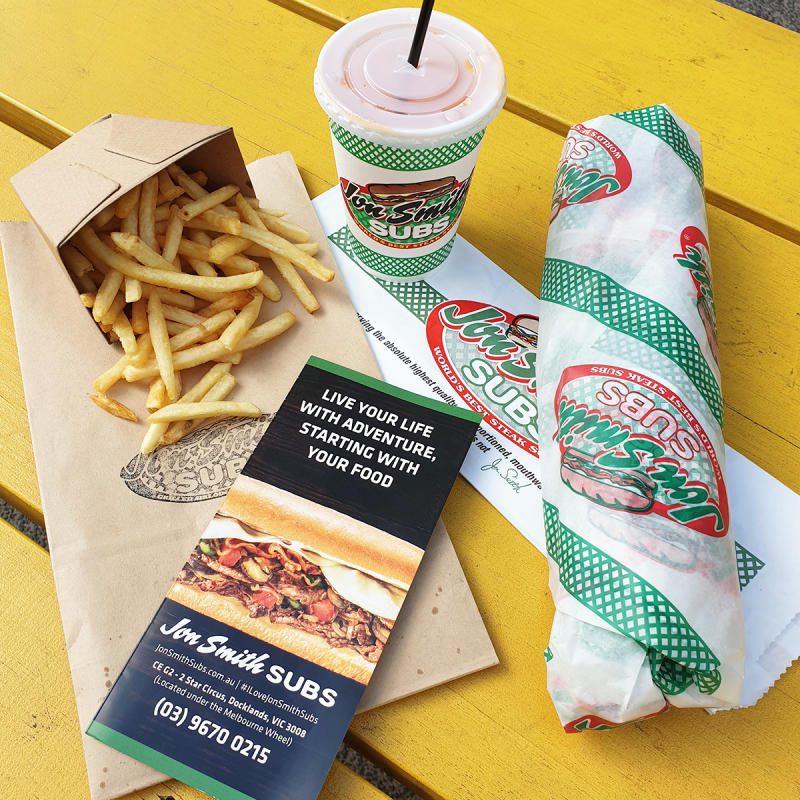 Fukutontei Ramen
Fukutontei Ramen brings you the world of Japanese cuisine right into the heart of The District Docklands. We have a wide range of Japanese nosh to satisfy your cravings. Our signature Tonkatsu ramen in rich bone broth is certainly a must for a quick fix. If you're after a little food indulgence, treat yourself with our extensive selection from Isakaya style small dishes, to gourmet bento set or spoil yourself with a teppan or nabe hot pot. Enjoy a little Japanese delight with us at The District Docklands.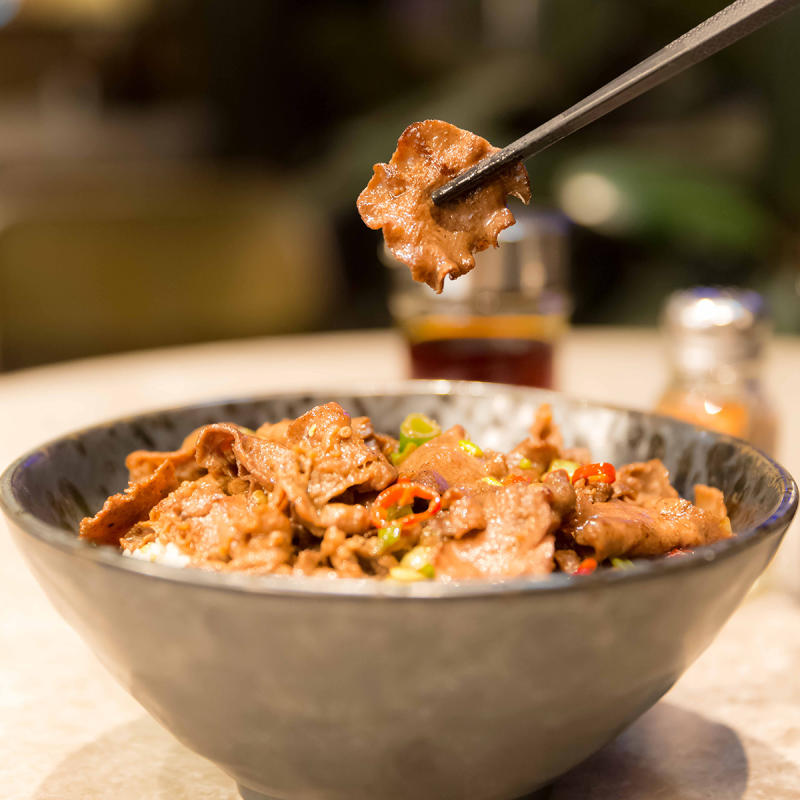 Lord of the Fries
The idea behind Lord of the Fries began over late night snack excursions early in 2004. Mandy and Mark's love for fries drew them closer, and their disdain for nasty frozen chemical fries inspired them to create the perfect fry. They wanted fresh potatoes, thick but not too thick, crispy but not too crunchy, delicious and saucy, the mission began. It was the beginning of a vegetarian fast food revolution. The Lord was born! The menu has also expanded and includes Veggie Burgers, Onion Rings, Vegetarian Nuggets and Vegetarian Hot Dogs. The Lord is Vegan, Kosher and Halal; she is inclusive as can be and loves everyone.
Viva la Lord!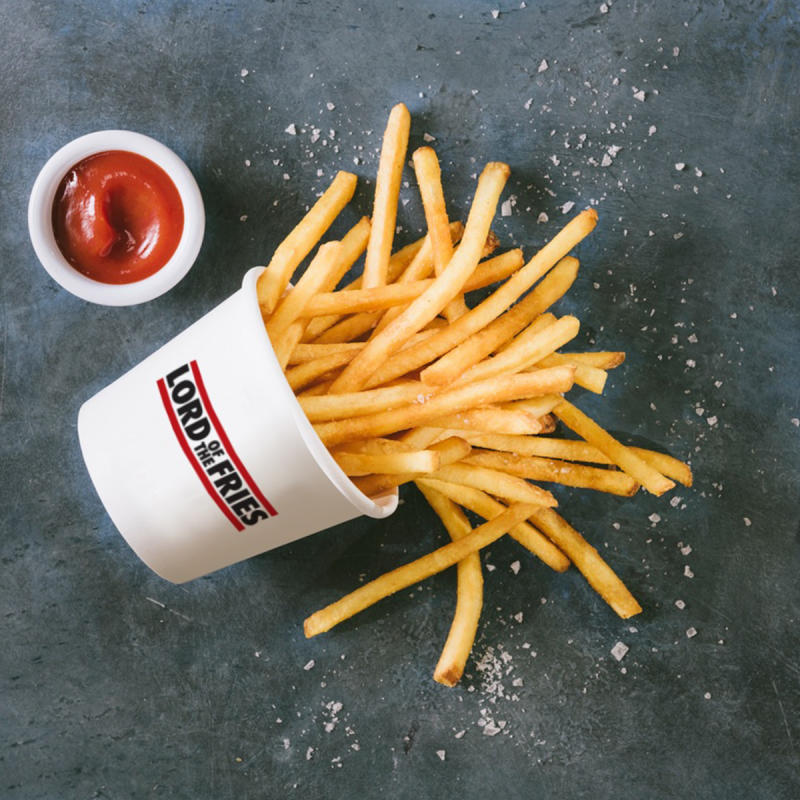 Dosa Hut
When it comes to Dosas, think no further than Dosa Hut. We're the pioneers when it comes to bringing authentic South Indian food culture to Australia. Dosa Hut is known for its authenticity when it comes to staying true to the spices, flavors and textures found in original South Indian cuisine. We are also known for serving quality food, at affordable prices. It is only because of these that it has become one of the most popular chains of South Indian restaurants in Melbourne.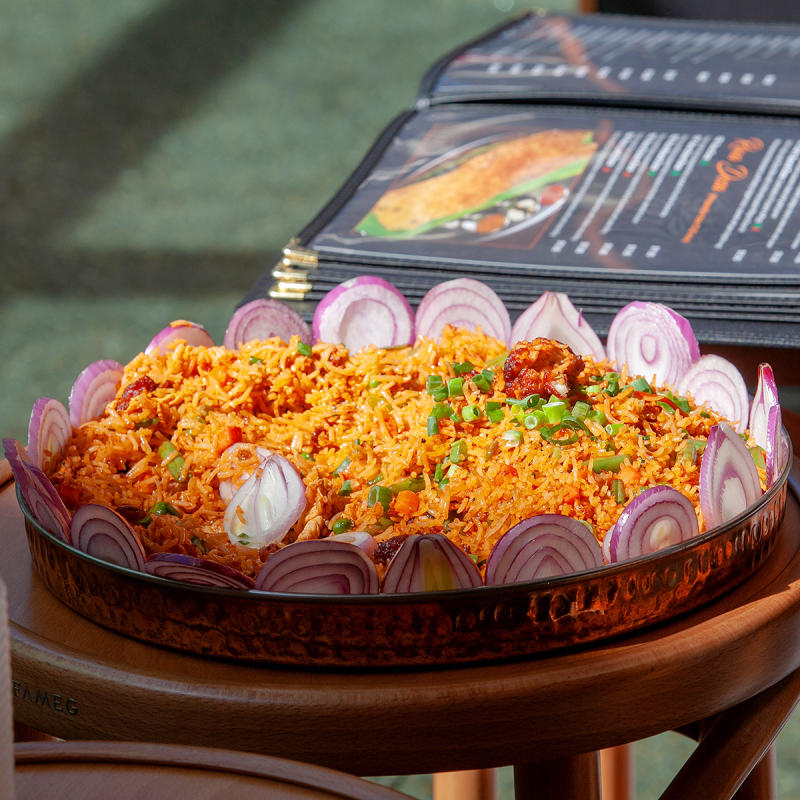 Carls Jr.
They are big, they are juicy, they are hearty! Born in California over 75 years ago, Carl Karcher had a hot dog cart and a dream. The hot dog cart became Carl's Jr.®. It has become one of the premier burger brands in the world, with over 3,800 restaurants in over 42 countries. They focus on fresh food made with only premium quality ingredients so that you can indulge in their big, juicy burgers, hand-scooped real ice cream shakes and hand-breaded chicken. All while you sit back and relax as Carl's Jr. bring food to your table with a smile as warm as the California sunshine.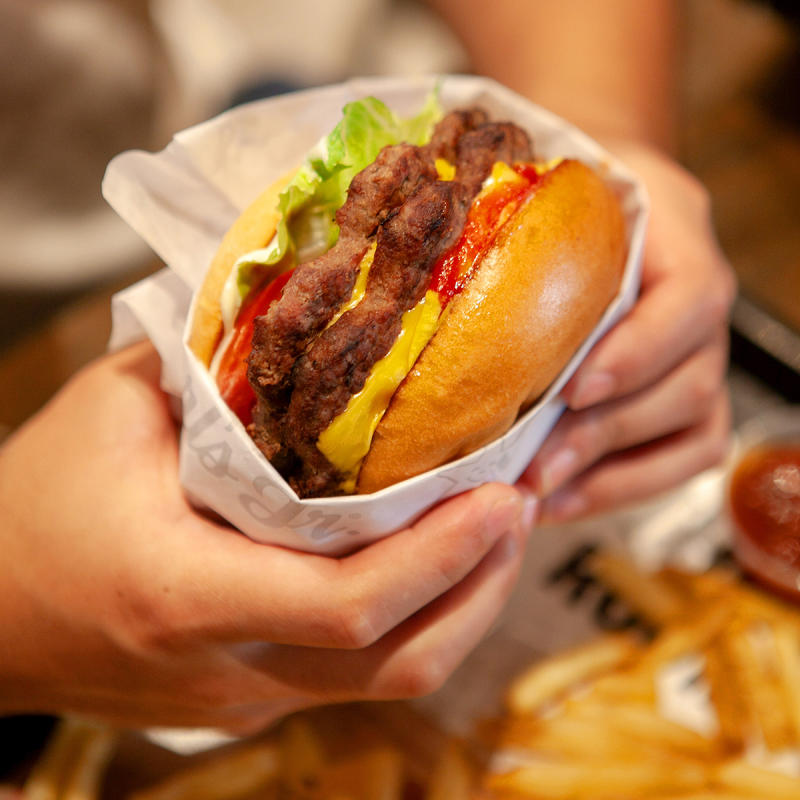 Getting to The District Docklands
Free tram
The free tram zone includes routes 70, 86 and 35 (City Circle), with trams departing from The District Docklands (stop D11 – Docklands Drive) every 4 minutes. Southern Cross Station is just a walk over the Bourke Street pedestrian bridge from Harbour Esplanade.
Bus
A local bus route 220 will also drop visitors off at The District Docklands (Footscray Rd & Little Docklands Drive). Buses run every 15 minutes, 7 days a week. Visit www.ptv.vic.gov.au for timetable information.
Train
Take the train to Southern Cross Station and walk over the Bourke Street pedestrian bridge to Harbour Esplanade. Walk or take the tram along Docklands Drive.
Car parking
The District Docklands has two convenient car parks open 24 hours a day, 7 days a week. If you are visiting Melbourne and looking for an affordable car parking space, the Centre has multiple parking solutions on offer including corporate, short term, long term and event parking. Plus casual parking starting from just $4.
Airport Shuttle
Visitors and tourists can enjoy direct passage from the airport with the SkyBus Southbank Docklands Express offering a continuous looped service from 6am to 7pm, with a 30-minute frequency on weekdays and hourly service on weekends, 7 days a week, 365 days a year. SkyBus bookings are not required, plus the service offers free Wi-Fi on board and kids travel free with family ticketing. The SkyBus arrival stop is located on Docklands Drive right in front of The District Docklands, and the departure to the airport is directly opposite making it the most convenient airport transfer service in Melbourne.
Visit thedistrictdocklands.com.au to learn more