The Melbourne Convention Bureau (MCB) and Melbourne Exhibition and Convention Centre (MCEC) joined forces to promote Melbourne at the 2019 Associations Forum National Conference (AFNC) in Canberra.
AFNC is one of the signature events on the national associations calendar and MCB and MCEC had an eye catching premium position on the exhibition show floor to maximise engagement with the 500 attendees from 5 nations around the world.
The two-day trade-show incorporated nonstop discussions with delegates during the conference, and plenty of networking after hours, including the Conference Dinner at Parliament House.
MCB and MCEC took the 'Team Melbourne' approach in meeting with key decision makers and influencers of national associations that have the potential to bring future business events to Melbourne and regional Victoria.
Business events are delivering more money and more visitors to Victoria than ever before, with the MCB netting $500 million in business events secured for Victoria last financial year and national associations are vital to assist MCB in identifying and securing future national and international business events.
About the event
14th annual Associations Forum National Conference held in Canberra, Australia from 15-16 July 2019
500 attendees from 5 nations around the world
30 educational sessions and 60+ speakers from the association and not-for-profit sector.
Visit the AFNC website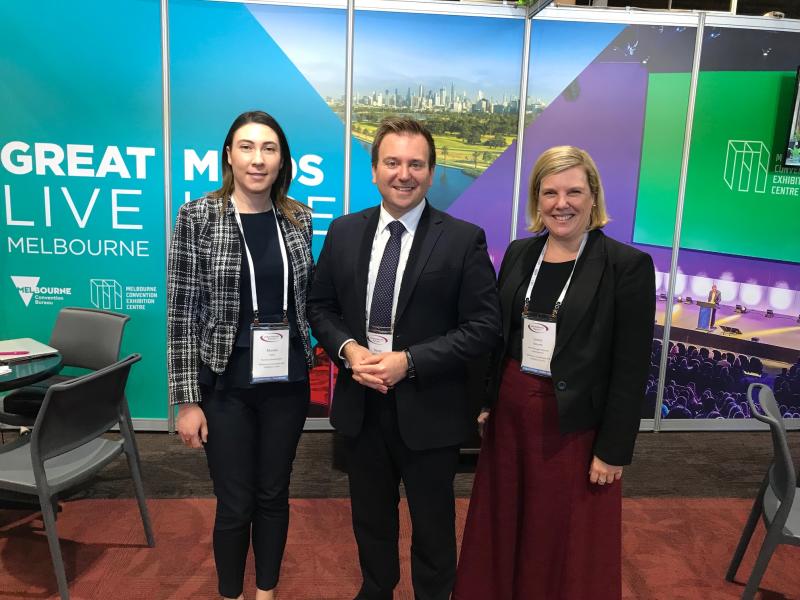 Representatives from MCB and MCEC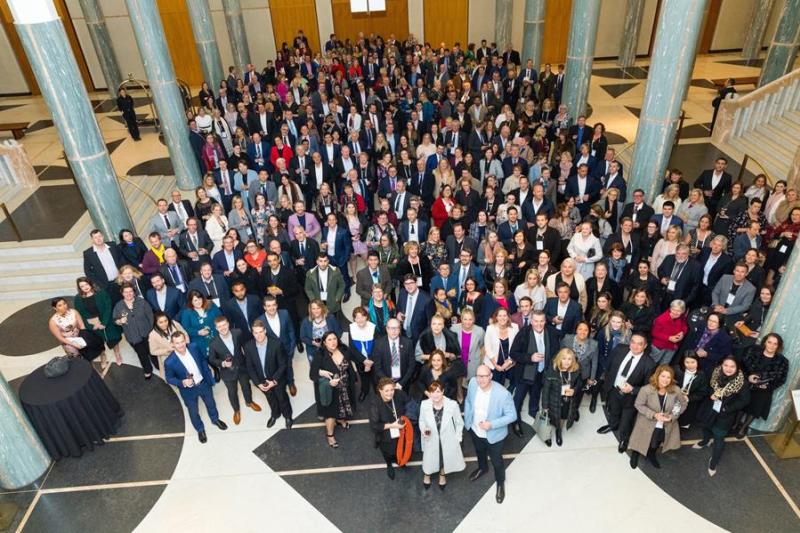 Associations Forum National Conference 2019 delegates at Australian Parliament House