Melbourne hosted 2,300 delegates from over 84 countries over four days in October for the largest biennial gathering of official critical care societies, including key policy decision makers in the field.

The World Congress of Intensive Care 2019 was held at the Melbourne Convention and Exhibition Centre (MCEC) from 14 to 18 October and was managed by The Conference Company. The engaging program featured a wide array of associated workshops, world-first presentations and research studies, was incredibly well received by all critical care academics, students and specialists attending.

Melbourne is home to a world-class intensive care unit (ICU) located at Royal Melbourne and Royal Melbourne Women's Hospitals as well as the Peter MacCallum Cancer Centre which opened its doors only a few years ago. The unit features four separate pods, equipped to deal with a pandemic, while the remaining beds can function as an ICU for other patients.

The new $33 million investment offers the ultimate comfort for patients and families, gives staff the best facilities to operate and provides more education facilities for further research and development.

Melbourne Convention Bureau (MCB) won the bid thanks to the city's expertise and state-of-the-art infrastructure available in the field, the support from Tourism Australia's Bid Fund Program and collaboration from local government and industry stakeholders. This, combined with Melbourne's success factors, made the city the ideal spot for the 2019 meeting.

Melbourne provided the opportunity for all specialists in critical care to get updates, knowledge from a global perspective and studies that have impact in communities globally.

A fun, inclusive social program allowed for plenty of networking opportunities and experiencing Melbourne. Engaging activities were part of the meeting including; a zoo activation by Ballarat Wildlife Park where delegates had the once-in-a-lifetime chance to pet one of Australia's favourite – the Koala plus other native Australian wildlife.

A party night at the Southwharf Precinct, hosted by Showtime Event Group gave delegates a night to remember by the Yarra River. The event provided delegates a unique collection of dining rooms, eclectic food, delicious wines and entertainment while enjoying spectacular views of Melbourne's city skyline. Showtime Event Group delivered a splendid night showcasing produce from restaurants along the river including; Boho, Meat Market and Common Man.

Hosts:
World Federation of Societies of Intensive and Critical Care Medicine (WFSICCM)
Australia and New Zealand Intensive Care Society (ANZICS)
The Australian College of Critical Care Nurses (ACCCN) for hosting such an outstanding event.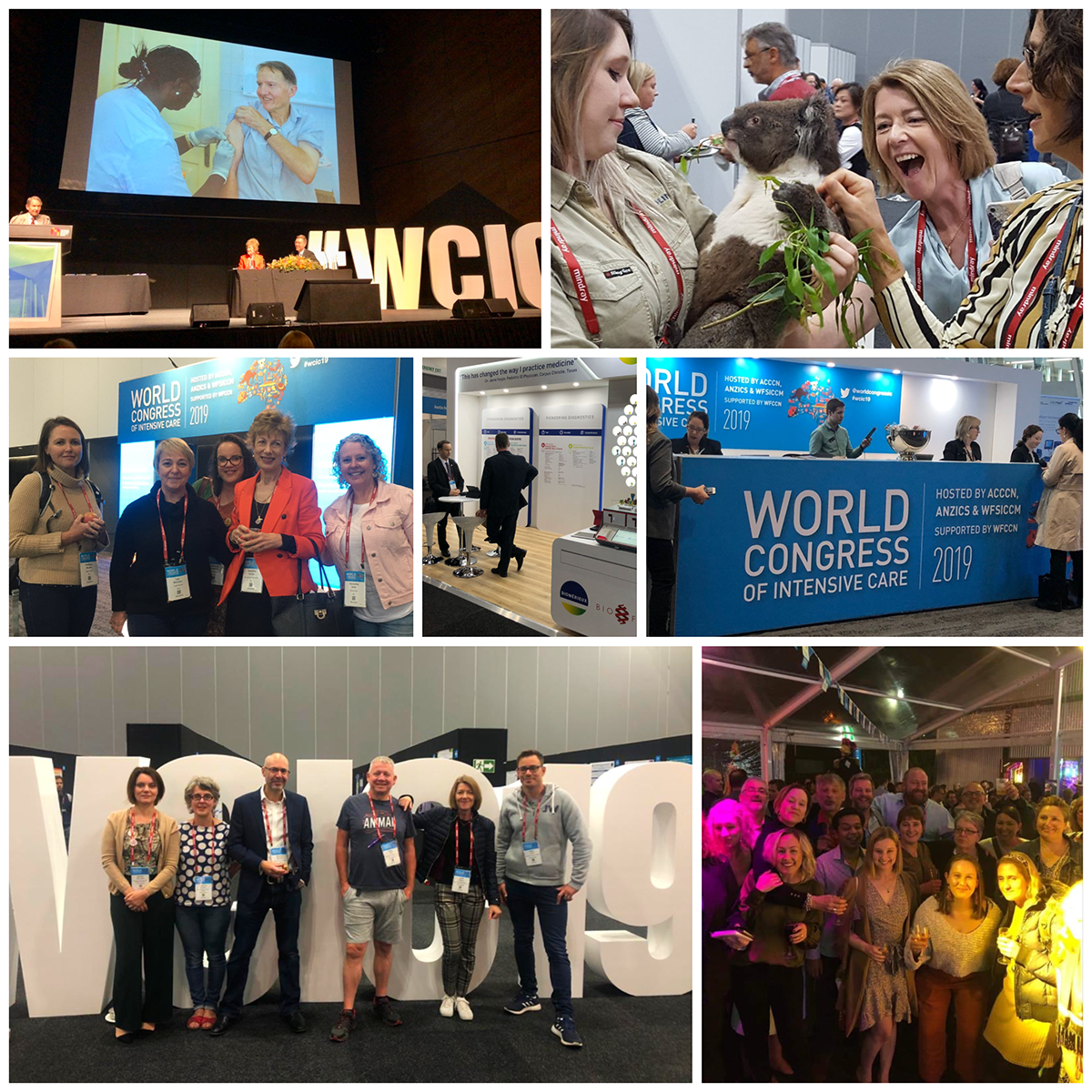 Images via Twitter: #wcic19