Harry the hirer Productions is proud to announce the arrival of two new and very accomplished employees. Marcus Pugh and Mike Davis have joined the team. Both bringing significant industry knowledge and experience, which further strengthens the overall service offering available at Harry the hirer Productions.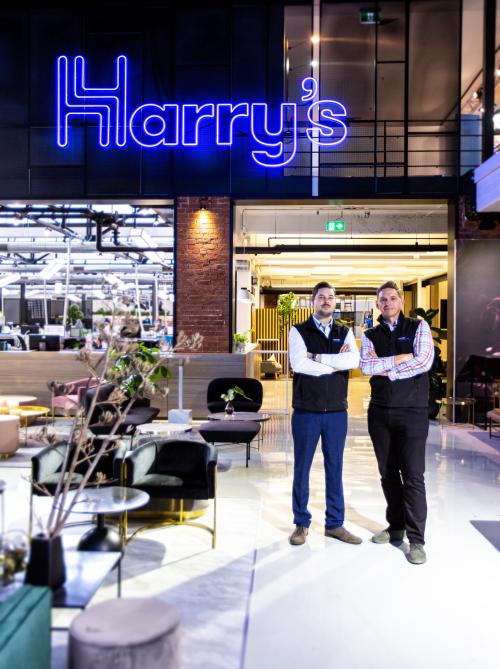 Mike Davis (Left), Marcus Pugh (Right)
With 20 years in the entertainment industry specializing in lighting production, Marcus Pugh brings solid expertise in lighting production to the team. 
"Marcus's skillset and professionalism complement our existing team extremely well.  He has worked his way through various industry roles including warehouse manager, crew boss, hire manager and business development manager over the last 16 years and knows the industry backwards.
"We look forward to offering the productions market a new sense of confidence when it comes to high end lighting productions," says national sales manager Brad Johnson.
Mike Davis joins the team fresh from a successful contract with Gold Coast 2018 Commonwealth Games as Site Services Manager (Rigging).  Previous to this, Mike has spent the last 7 years rigging across Australia in a diverse range of disciplines including concert rigging, television and film, automation, venue and exhibition rigging.
"As rigging contractor for the Commonwealth Games the Harry's team worked alongside Mike every day for the duration of the event. His attention to detail, professionalism, communication skills and understanding of rigging safety is exceptional."
"I knew immediately he would be a great fit for our team and, as with Marcus, I'm really looking forward to seeing Mike grow with Harry the hirer Productions," says Mr Johnson.
Mike and Marcus join the team at a very exciting time for Harry the hirer Productions. 
"Our new warehouse space has allowed us to grow rapidly in terms of new products, new processes and with that, new people. The future is very bright at the big blue".