MCB was recently invited by partner Grand Hyatt Melbourne to get a first-hand look at some of their new Signature Experience offerings. The Signature Experiences are designed to help event organisers personalise events and ensure guests feel energised and inspired.
After a refreshing night's sleep at the hotel, a full day of exciting activities were planned along with a tour of Grand Hyatt Melbourne's dedicated event spaces.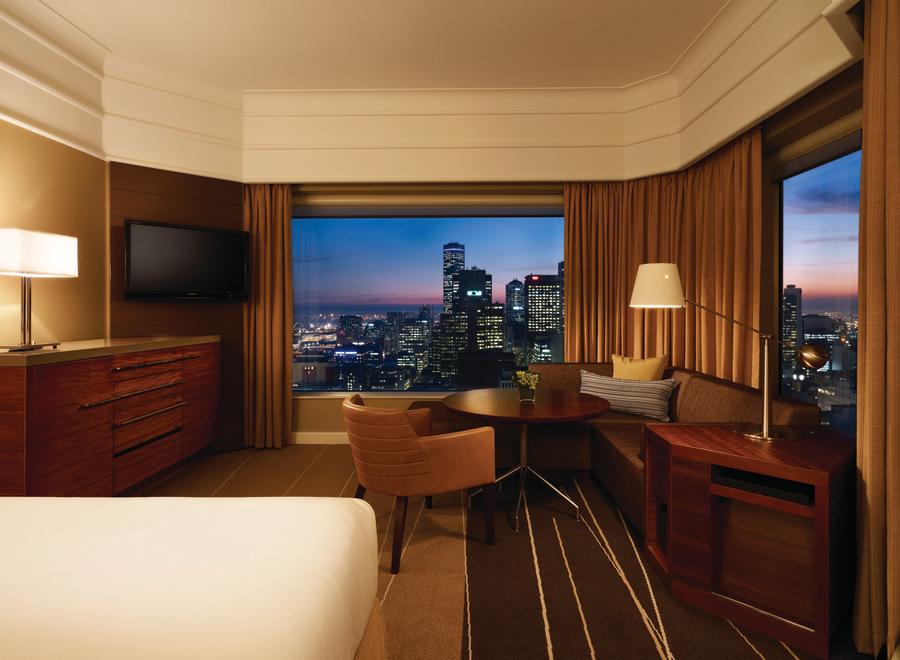 Grand Hyatt Melbourne Club Deluxe room
Morning yoga
Ease and stretch into a new day with a yoga session in the expansive and bustling City Club gym. The program suited beginners as well as the more advanced.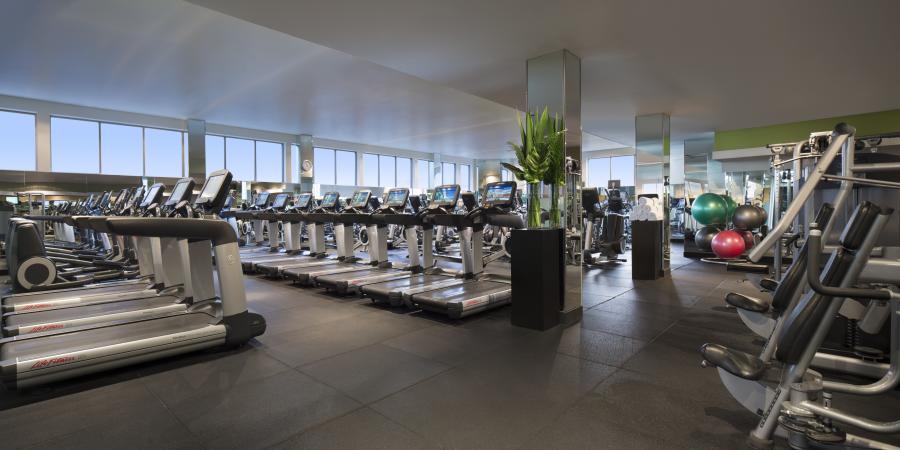 City Club gym
Breakfast
A hearty buffet breakfast was enjoyed in a private dining room which featured ample natural light. The Grand Hyatt Melbourne buffet breakfast has been awarded Best Buffet Breakfast in Melbourne by Gourmet Traveller three yeas in a row, and with the range of delicious offerings available, it's easy to see why. Chef's were on hand and ready to assist with everything from preparing a fresh omelette to selecting from the range of dumplings.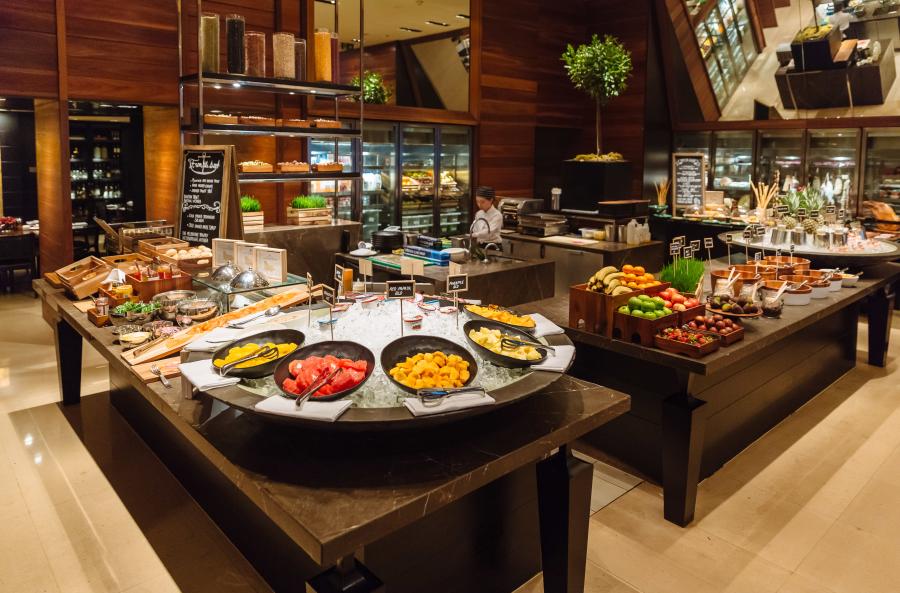 Collins Kitchen breakfast buffet
Event spaces
The hotel has a dedicated event floor on level 8 and offers 15 spaces that can cater to any style of event of occasion.
The Mayfair ballroom featured glass screens that can change colour to suit event branding and The Residence, which is set up to replicate a mansion has 4 individual spaces. A highlight is the two live trees providing a real open feel to the space, a space set up to look like a library, a dedicated kitchen and private bathroom.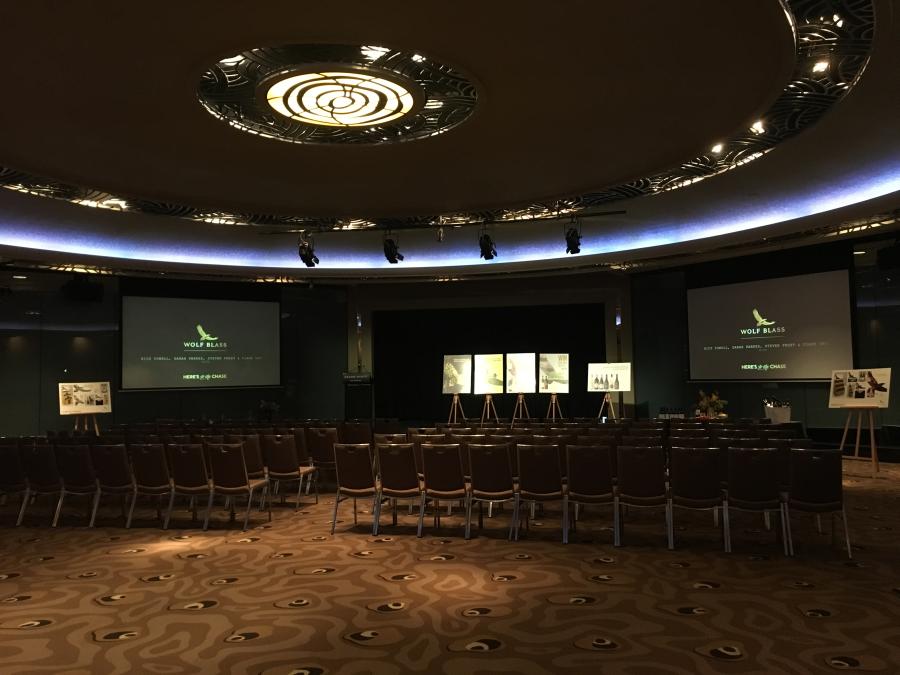 The Mayfair Ballroom
Happiness workshop
The group headed to the impressive and spacious Diplomatic Suite to take part in a Happiness workshop with kikki-K Workshop Consultant Sue Glasser. Each guest was presented with a Happiness Journal and taken through a set of exercises shared among the group to promote leading a fulfilling life and improve personal well-being. This experience is a great way for guests to get to know each other better.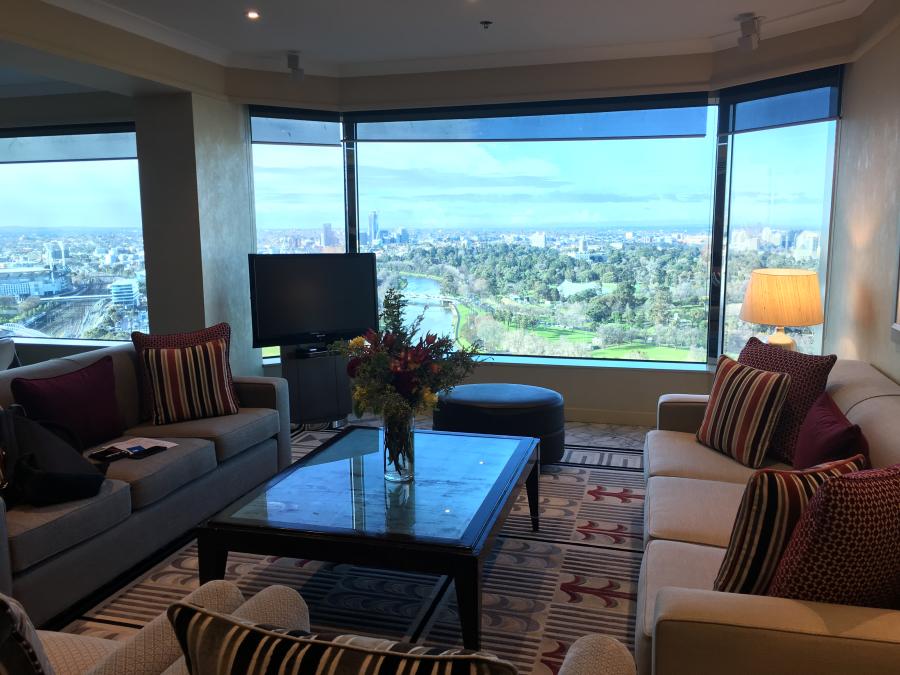 Diplomatic Suite – lounge area and views
Freshly baked pastries
A selection of delicious freshly baked pastries was presented as a mid-morning pick-me-up back in the private dining room. The tangy citrus curd cruffin was a hit.
Street art tour
Some of the world's best street art is in laneways close to the hotel. Blender Studios took the group on a walking tour to several laneways including the famous Hosier Lane. The informative and energetic guide – a local street artist - shared his inside knowledge and showed an example of his recent work, and shared hidden gems.
Afterwards it was time for the group to get creative and create their own masterpiece on canvas under the guidance of local street artists. Custom stencils can be arranged especially for an event, including a logo or to suit a theme.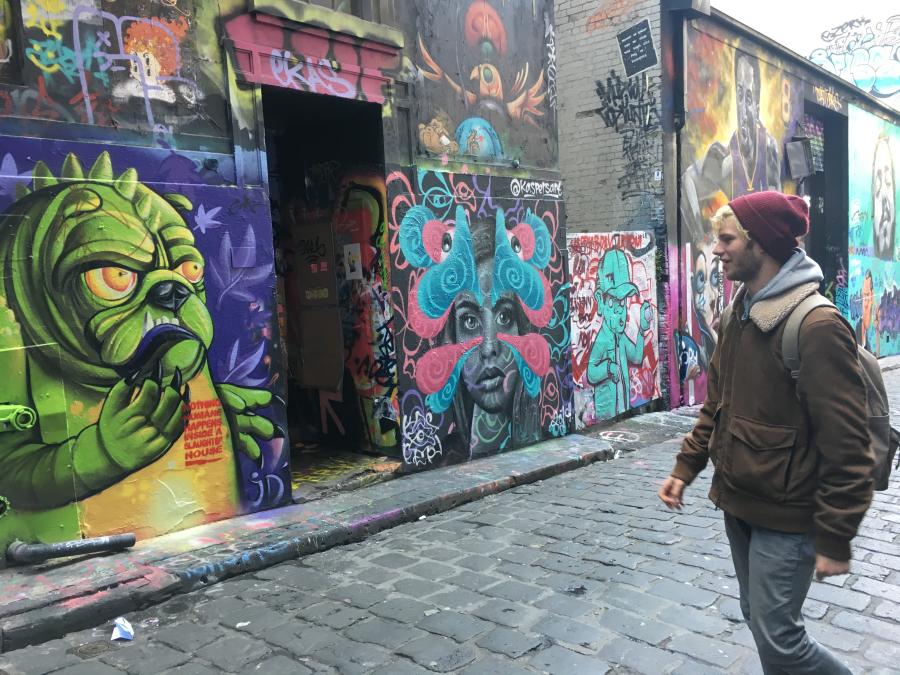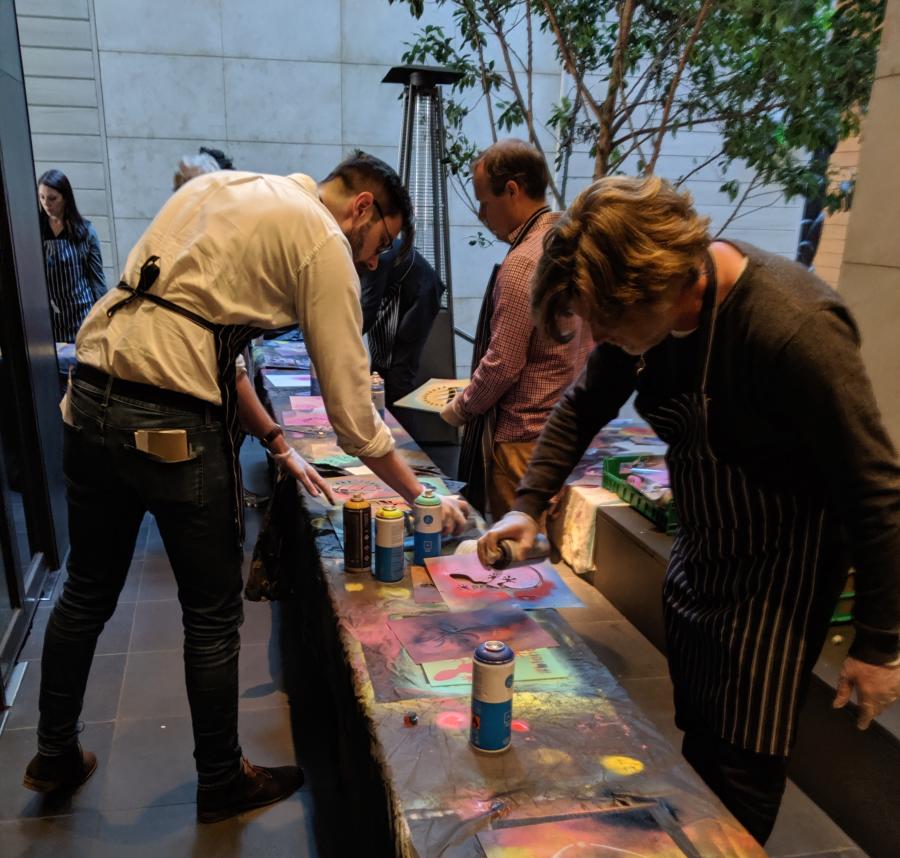 Lunch
A range of gourmet jaffles were on offer for lunch accompanied by fresh salad and temping dessert station.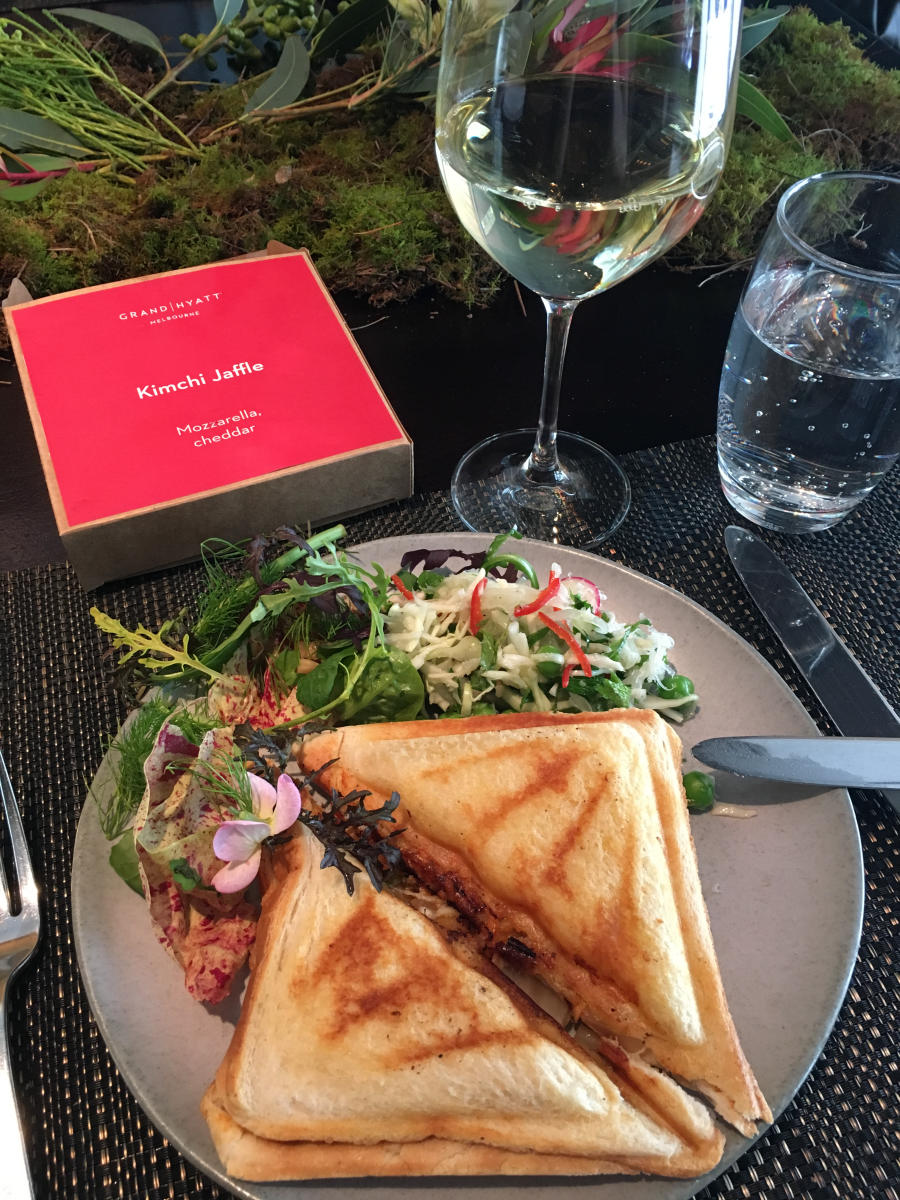 Perfume making
It was back to the luxurious Diplomatic Suite with sweeping Melbourne views for a perfume making workshop. Melbourne based perfume designers from MetaScent helped the group to explore various fragrances and how to best combine them to create a custom scent.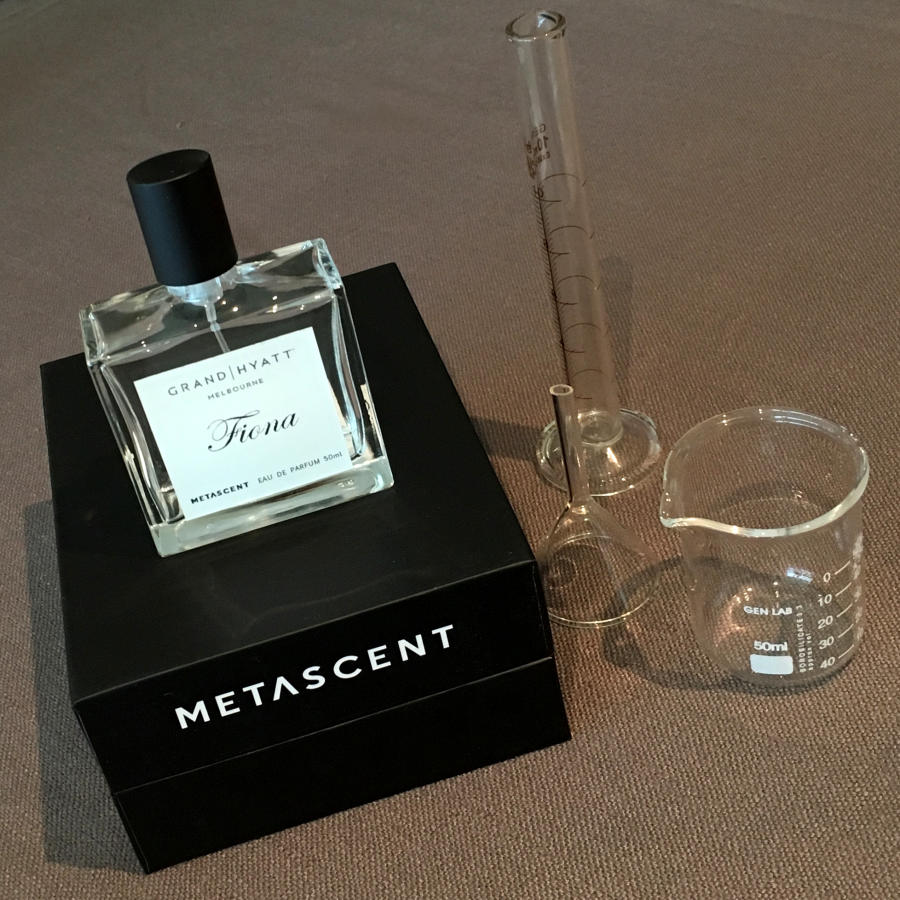 Wine and Cheese by the fire
The day concluded with a selection of premium L'Artisan cheese and champagne set against the glow of a warm fire in the Grant Hyatt Melbourne's Ru-Co Bar. It was the perfect space to relax, unwind and discuss the day that was.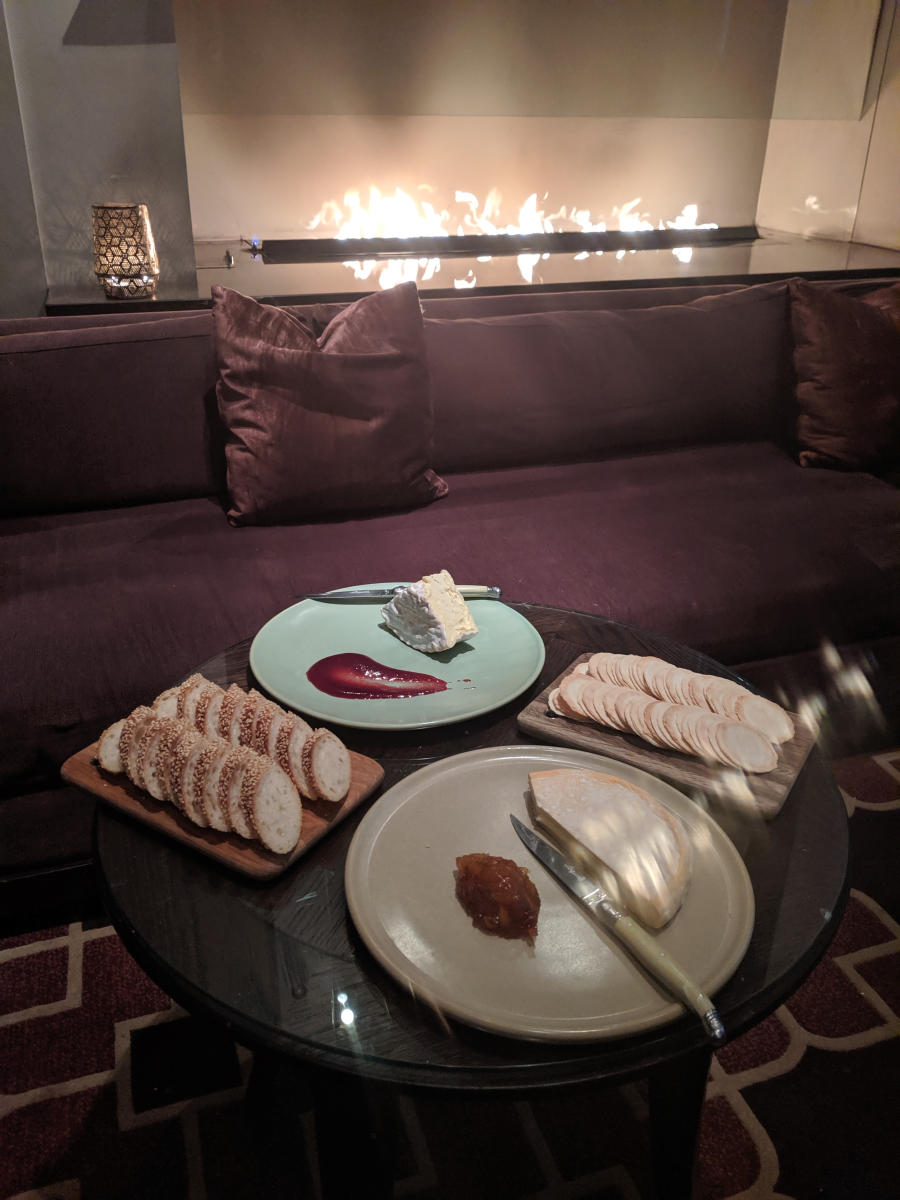 More information
Grand Hyatt Melbourne MICE Signature Experiences
Dedicated events microsite
Hotel Brochure
Capacity chart
Fact sheet
Floor plan