Trinket
87 Flinders Lane, Melbourne 
Described as 'stepping into a giant jewellery box' this plush 2 storey cocktail lounge is the CBD's new hidden late-night gem – which actually the name of the 7-foot glamorous (yet haunting) ballerina that guards the entrance of the venue. From the entrance, you are introduced to gothic old-world charm that flows inside into the art-deco styling, fireplace and emerald green lounge, dazzling chandeliers and vintage ornaments and 'trinkets' that line the walls and cabinets. The food is created to match the 'twisted cocktail' menu. 
Every Saturday and Sunday afternoon they host a boozy high tea equivalent, 'Dark Tea' with black tea and dark treats to match. 
But wait! Inside that Narnia styled mirrored wardrobe – past the hanging coats – is the secret entrance to basement speakeasy that continues Trinket's dark vintage vibe. Open 7 days, 12pm – 1am. Visit website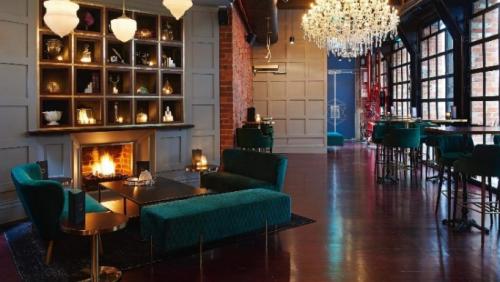 Little Lon Distilling Co 
17 Casselden Place, Melbourne
Named after the infamous Little Lon District, the illicit red-light district of nineteenth-century Melbourne, that was divided by small laneway and brick and timber cottages once filled with bordellos, dance halls, bohemians, opium dens, and gangsters. Now one of the few remaining heritage-listed cottages from 1877 has been turned into a quaint gin distillery and bar.  

The cottage has 3 rooms: one for the gin distillery, one for the fermentation tanks, which has the capacity for around 200–300 litres of fermentation, and one for the bar, which is licenced to hold 20 people.  

All gins feature local ingredients, which have historically grown in the area. The bar is open Fridays 5pm–11pm, with plans to open Thursday to Saturday evenings. Visit website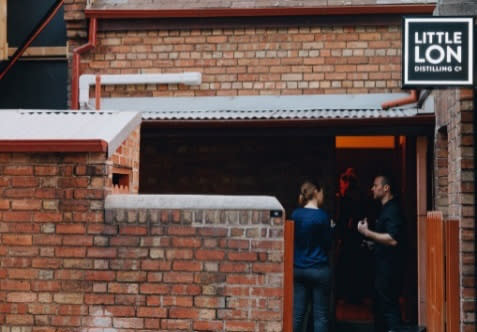 Agathé Pâtisserie – Croissant Revolution 
South Melbourne Market
Laska, Matcha, Pandan or Squid Ink in a croissant? These are some of the wonderfully wacky creations French born 'croissant queen' 
Located at South Melbourne Market, a cult-like foodie following has developed in the three years since opening, and the French born pastry chef continues to excite customers with her experiential daily specials, which range from earl grey to pandan. Agathe also experiments with bold bicolour croissants including ginger and cocoa, turmeric and caraway and squid ink and nigella. Visit website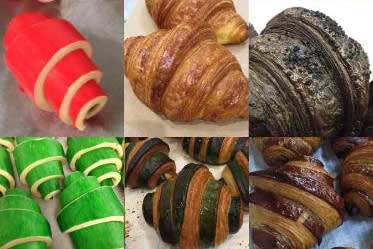 The Borough Department Store
63 Commercial St, Korumburra, Victoria
A new venture in Korumburra that brings together Tamsin's Cakes & Tamsin's Table, Udder and Hoe,  the Kilcunda General Store, Lo-Fi Wines and Hana Studio Meeniyan. They're all now resident in this former department store, providing dairy, wine, product, flowers, dry goods and cakes in one location, showcasing the best of western Gippsland. Open Wed – Sun, 7am – 4pm. Visit website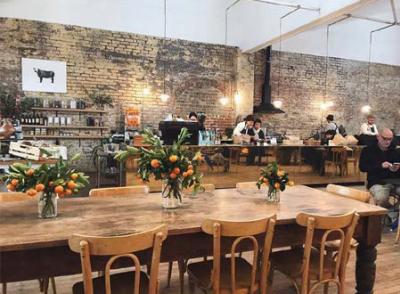 Train + Wine + Dine package at Passing Clouds Winery 
Daylesford Victoria
Passing Clouds Winery just outside Daylesford has launched a Train + Wine + Dine package for Sunday lunch, offering a ticket on the train from Daylesford to Bullarto to and from the winery, which now has its own station just 5 minutes walk up the drive to the cellar door.
The $290 per couple package includes the train, a four-course set menu with matching wines and a glass of sparkling on arrival. The "station" is very cute, about the size of a suburban bus shelter and the cellar door is beautiful. Visit website