Melbourne Winter Showcase for European Conference Organisers
Four leading European professional conference organisers gathered in Melbourne from 7 - 11 June 2017 for five days of immersive experiences to learn about Melbourne's capabilities as Australia's leading business events destination.
Organised in partnership between Melbourne Convention Bureau (MCB) and Tourism Australia's Business Events Australia (BEA) team, a bespoke educational program was developed that demonstrated Melbourne and Victoria's credentials as a host destination for association conferences.
Europe is Melbourne's largest source market with over 40 per cent of all association conferences secured by MCB coming from a European city.
MCB Chief Executive Officer, Karen Bolinger said events such as this keep Melbourne top of mind for professional conference organisers (PCOs).
"As competition increases globally it's important that we engage with key decision makers in a meaningful and memorable way to ensure Melbourne is part of the consideration set for the next business event.
"Melbourne is an aspirational city and thanks to our partners we were able to demonstrate this through unique experiences that highlighted the possibilities associated with hosting a business event here," Ms Bolinger said.
Tourism Australia's Executive General Manager, Events, Penny Lion said the visit was part of its strategy to support industry and showcase Australia first-hand to key association planners and decision makers.
"Working in partnership with MCB to bring these important PCO representatives to Australia is just one of the ways we're ensuring Australia stays top of mind for associations looking to take their event to a destination that delivers outstanding results time and again," said Ms Lion.
Recognising the benefits generated from business events, 17 MCB partners participated in the event. They included Crown Melbourne, South Wharf Events, The Langham Melbourne, Grand Hyatt Melbourne, Metropolis Events, Localing Tours, Phillip Island Nature Parks, Moonlit Sanctuary, Melbourne Convention and Exhibition Centre and Microflite.

Crown Metropol Director of Sales, Nicolena OBorn said participation in the event provided a valuable opportunity to showcase Crown's meetings and events assets.
"Hosting this famil is a great way for Crown Melbourne to get immediate exposure from the various international professional conference organisers. The more exposure, the more opportunities this creates for our hotels and meeting space in the medium and long term booking window.
"The business events sector delivers significant revenue benefit to Crown Melbourne. This sector presents strong yield opportunities and higher incremental revenues than other market segments," Ms OBorn said.
The program highlighted the city's various accommodation and event venues, including an educational roundtable session with Accor and Crown Melbourne on working with Australian hotels. This was followed by a regional program that took attendees to the Mornington Peninsula and Phillip Island.
"Through this event we wanted to uncover what differentiates Melbourne as a business events destination, spark new ideas and showcase the infrastructure and products that help facilitate the delivery of impactful business events," Ms Bolinger said. 
- ENDS -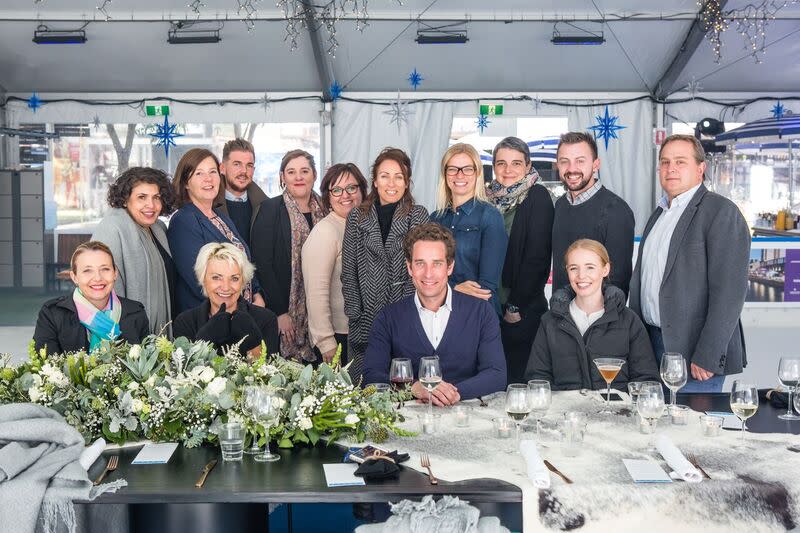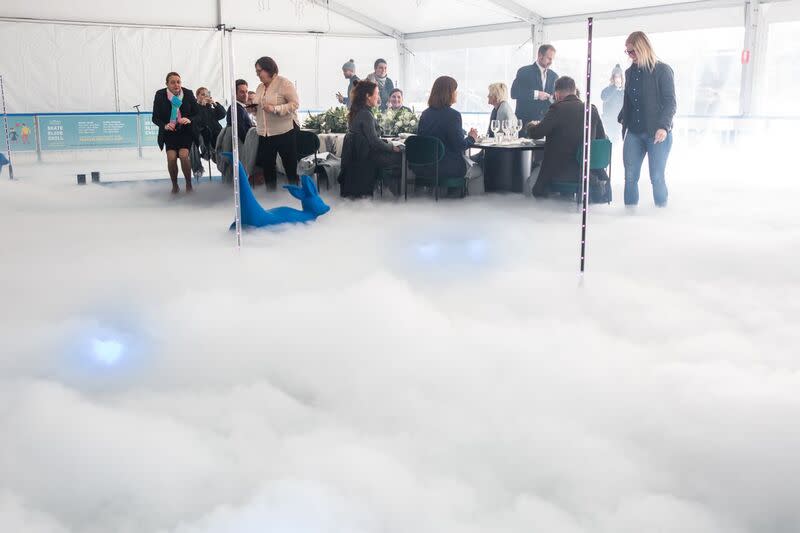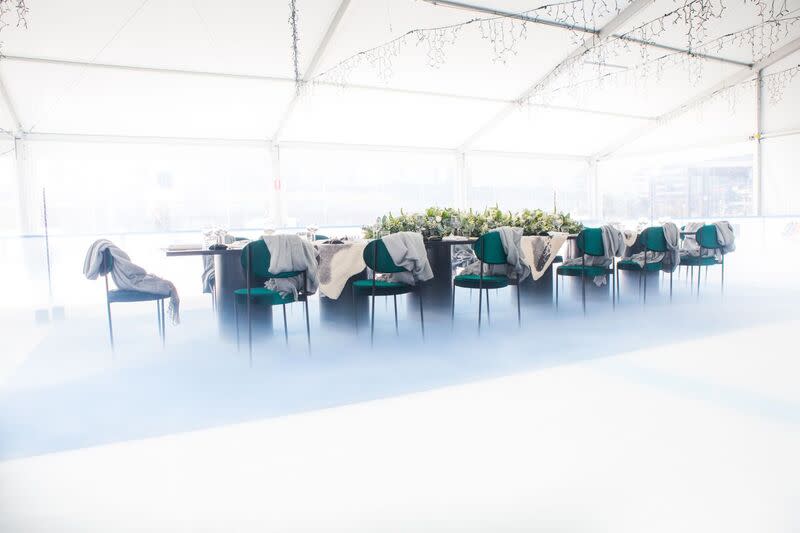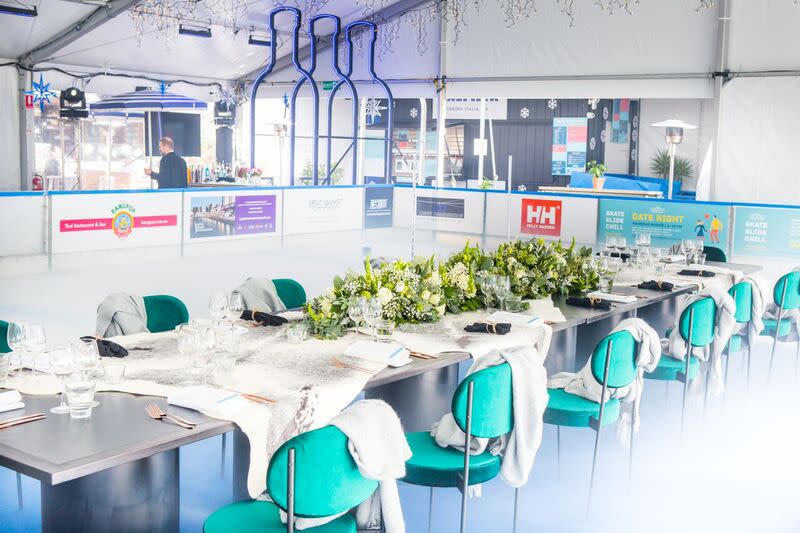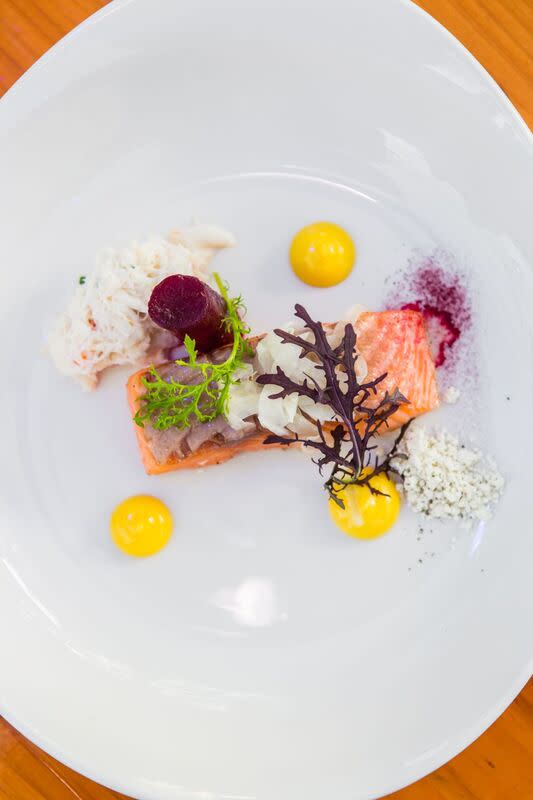 Image credit: South Wharf Events.  
Image details:
South Wharf Events hosted the PCO famil group by providing a 'Luncheon on the Ice' in conjunction with the team at Skate, Slide Chill on South Wharf Promenade. Guests were treated to a fine dining experience catered by Executive Head Chef Vasantha Caldera, showcasing the convenience of the location; and reinforcing South Wharf Events' commitment to delivering dynamic and high quality business events. The team created a glacial paradise providing gloves, blankets and skates for those feeling brave enough.

The Ice Rink activation is running from 1st June until 31st August 2017 and available for private hire for corporate events, Christmas in July and bespoke dinners with a difference.


Contact
Leah Hubay, Melbourne Convention Bureau, Communications Manager
T +61 3 9002 2325 / +61 429 553 183
E leah.hubay@melbournecb.com.au